Experience Sonoma Valley placed ten billboards throughout the hustle and bustle of San Francisco's busiest areas! This is great exposure for Sonoma Valley and we have been hearing from more people who are recognizing our brand. See below for the map of billboard locations!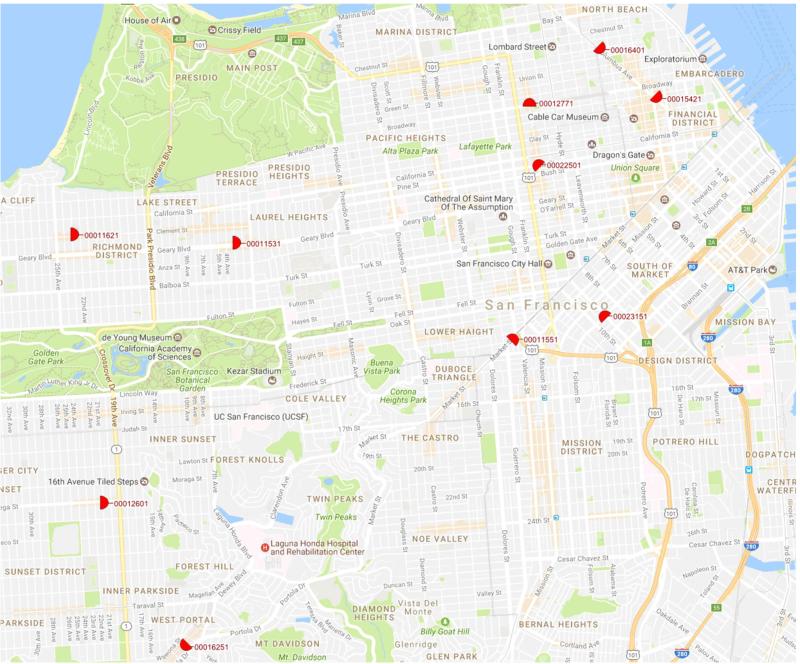 For a list of exact locations, see here:
236 W Portal Ave
1807 Market St
768 Greenwich St
2145 Clement St
2126 Polk St
123 Columbus Ave
1801 21st Ave
1401 Polk St
3920 Geary Blvd
1301 Folsom St
View all the billboard files here.