It was a fun night for 600+ guests of the White Pop-Up dinner in downtown Sonoma. Le Diner en Blanc, put on by Sonoma locals and founders of Hand Made Events, was June 18 at the historic barracks on the Sonoma Plaza. With Frei Brothers wines and Lehmann Glass sponsors, the event benefited the local Sonoma Valley Mentoring Alliance.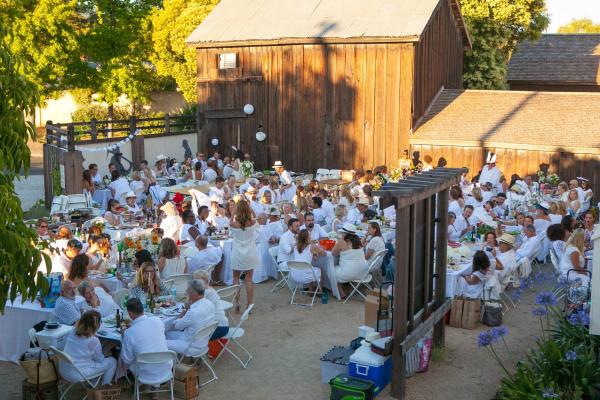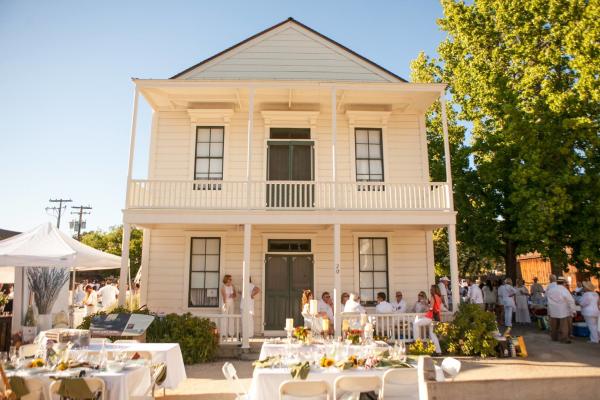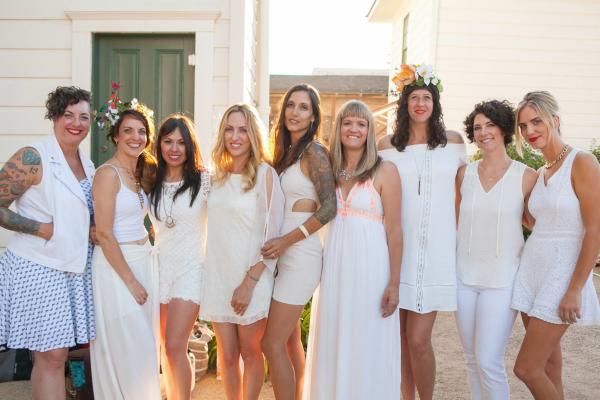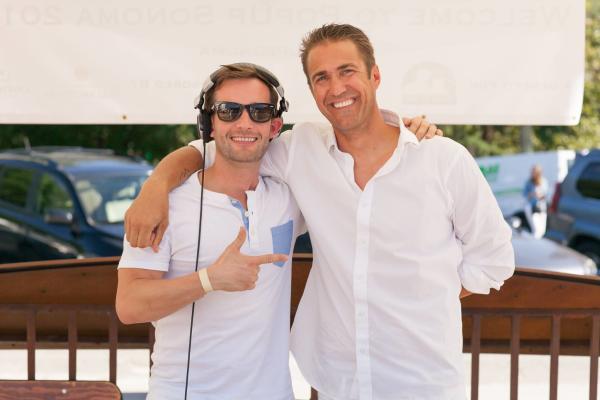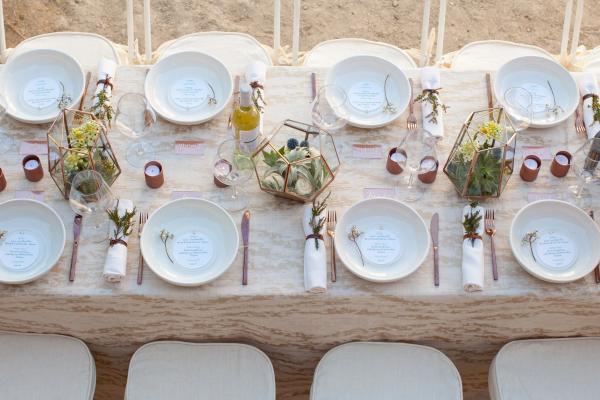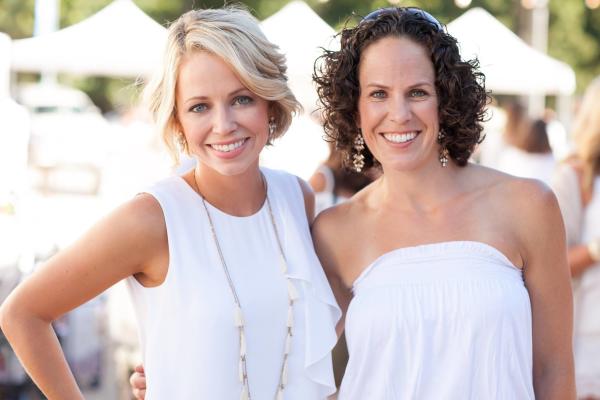 The PopUp Dinner Sonoma Wine Country is an elegant pop up picnic that brings together hundreds of people to spontaneously celebrate community, creativity, and epicurean delights. The PopUp Dinner Sonoma Wine Country is the perfect opportunity to gather friends for a memorable experience. If you're a DIY darling, Pinterest perfectionist, or dedicated foodie, this is a chance to get creative in everything from table décor to fashion to food and drink! 
Hand Made Events provides the place, the tables, the chairs, and entertainment. You come dressed chic in all white with inspired culinary dishes, wine and bubbly, and lavish table designs (don't forget your table cloth!). Once the table is set, enjoy the simple pleasure of dining al fresco with friends and family. 
As always, the magic of the night begins with finding out the secret location: we reveal the exact destination to ticket holders via email just two hours before the start of the event. Guests are invited to begin set up at 5 p.m. Dinner starts at 6pm, followed by entertainment and dancing as the stars come out. A few hours following the event the location will be empty, with no trace left behind.