by Jan Maguire
Less than an hour's drive from San Francisco and easy flight into stress-free Sonoma County Airport, awaits the unrivalled beauty and pleasures of Sonoma Valley.  There is so much to experience here, whether your vacation involves a wine tasting and culinary tour, outdoor adventure, spa escape or special celebration, Sonoma Valley captivates the senses from the start.
Sonoma Valley begs ample time to soak up the local flavors any time of year, but if you only have two days of downtime to discover the wonders of wine country, we've got you covered.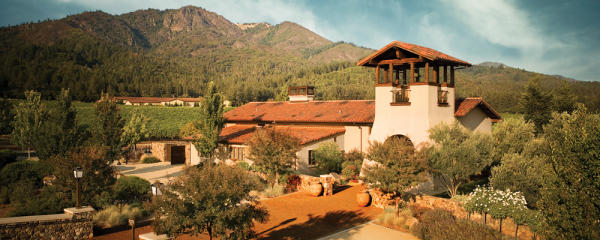 Start your getaway at St. Francis Winery & Vineyards where winemakers Chris Louton and Katie Madigan craft world-class Chardonnays, Cabernet Sauvignon, Zinfandel and more. Take the scenic walking tour and tasting to whet your winemaking knowledge, or relax on the patio drinking in the spectacular vistas and wines paired with standout cheeses from local artisan purveyors like Cowgirl Creamery, Vella Cheese and Bellwether Farms. Executive Chef Bryan Jones' five-course tasting menu with wine pairings is a foodie fantasy realized, consistently earning the restaurant a spot on Opentable.com's 100 Best Restaurants in America.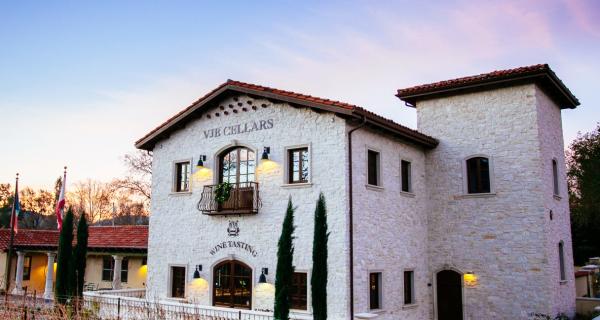 True to its Italian roots, the vibe at VJB Cellars in Kenwood centers on the art of la dolce vita where the sunny central piazza may tempt you to while away the afternoon with a glass or two of the estate's sparkling Prosecco. The Tuscan-inspired villa and visitors' center also house a tasting room, pizza kitchen, marketplace, and La Cucina deli featuring authentic Italian fare. Along with their son Henry, Italian born Vittorio and Maria Belmonte run this family owned gem of a winery where Maria's delicious time-honored recipes and sauces complement VJB's outstanding Italian varietals.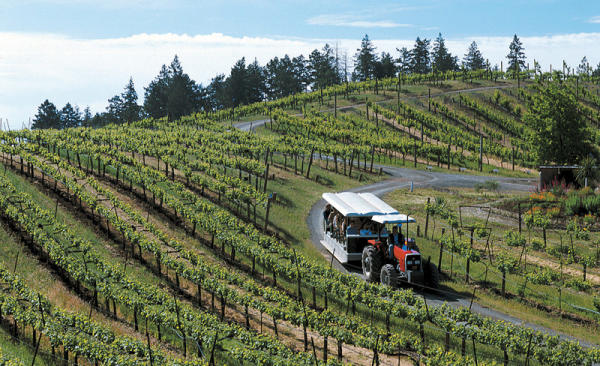 Coupled with the amazing views of its mountaintop perch, Benziger Family Winery's popular tram tour reveals a fascinating, behind-the-scenes look at viticulture and biodynamic farming. Animals, birds, insects and herb gardens—even the biodynamic practice of cow horns packed with manure—play a major role in producing Benziger's award-winning Cabernet Sauvignon, Pinot Noir, Chardonnay and other diverse grape styles grown on 31 separate vineyards. The tour includes a stroll in Benziger's colossal wine cave finishing up with a wine flight in an attractive white-paneled Tasting Room.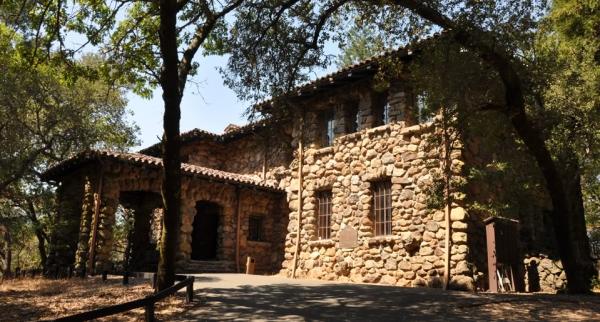 Spanning 1400 acres, 29 trails, an 80-acre orchard and more, Jack London's former estate has been transformed into a magnificent park, a nature lover's paradise for walking hiking, horseback riding, and picnicking. Whatever your time frame, be sure to stop in the House of Happy Walls Museum, which features exhibits highlighting the adventurous life of the famous explorer/author and his beloved wife Charmian. You can also experience Jack London State Historic Park via a guided docent tour or download the park audio app to take a self-guided adventure.
Fans of the electrifying sport of auto racing have been flocking to Sonoma Raceway for nearly 50 years. If racing is not in your wheelhouse, it will be when you experience the action on this state-of-the-art speedway playing host to such major events as the NHRA Division 7 Drag Races and Toyota NHRA Sonoma Nationals (July),  MotoAmerica Series inaugural Sonoma Raceway event (August) and GoPro Grand Prix of Sonoma (September). Do you feel the need for speed? The Simraceway Performance Driving School offers a variety of exciting experiences in high performance cars and go karts.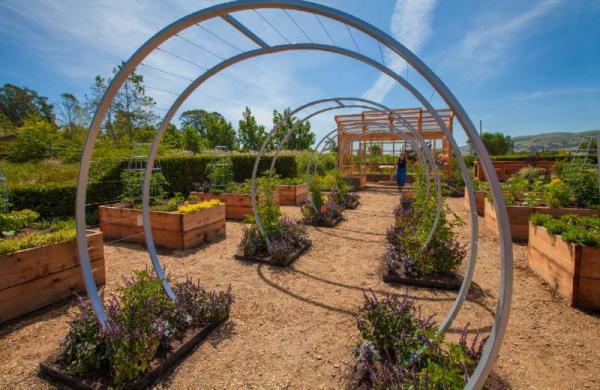 Admire outdoor art, sip artisanal wines, dine al fresco at Park 121, shop one-of-a-kind boutiques—you can even tie the knot at Cornerstone Sonoma, a unique marketplace  serving up the quintessential wine country experience. Spread over nine lush acres, the property also encompasses the Sunset Gardens + Outdoor Test Kitchen, a tapestry of originative art gardens designed by notable landscape architects, plus three dreamy wedding venues.
Jacob Gundlach may have missed the California Gold Rush, but he struck 'gold' of another sort when he founded California's first winery in 1858. Today, Gundlach Bundschu artfully balances old world ambiance with modern winemaking and sustainability techniques. Sip and savor the estate's excellent Gewürtraminar in ithe winery's historic tasting room or indulge in a seated tasting paired with cheeses and charcuterie in a wine cave alcove. Northern California music presenter (((folkYEAH))) curates a first-rate eclectic concert series at Gundlach Bundschu featuring live bands and solo performers.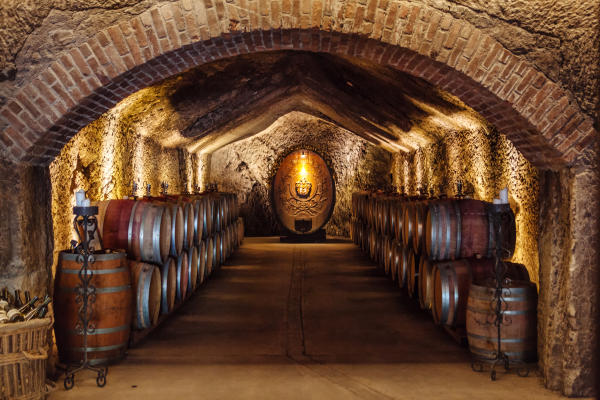 What do a flamboyant 19th century Hungarian Count and the visionary scion of a prestigious French winemaking family have in common? Buena Vista Winery, a storied California landmark that the Jean-Charles Boisset and Boissett Family Collection acquired in 2011, after which the property underwent a major restoration. Suggested activities when you visit: "Be the Count" blending experience in the Cave of Curiosities and a taste of sparkling in the Art Deco-inspired Bubble Lounge. Also check out the museum's 20-minute multimedia tour showcasing winemaking history along with Count's Agoston Haraszthy de Mokesa's colorful life.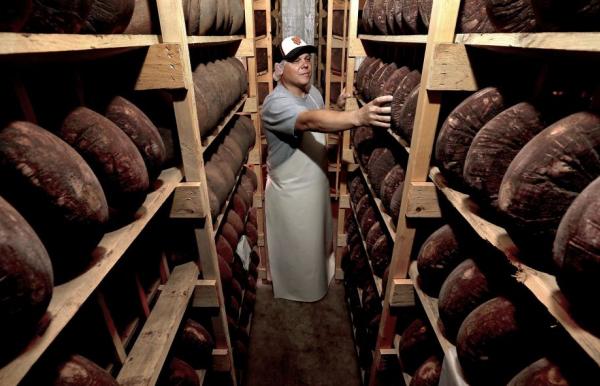 Anyone with a taste for cheese should stop by family-owned Vella Cheese Company located on a quiet side street in downtown Sonoma. For more than 85 years, Vella has been producing award-winning handcrafted cheeses. Treat your palate to a taste of deliciously mild and creamy Toma or flavorful Mezzo Secco from Vella's signature dry jack cheese collection. You'll also be pleased to know that Vella sources its milk from the contented free-range cows living at Mertens Dairy, a certified organic farm in Sonoma.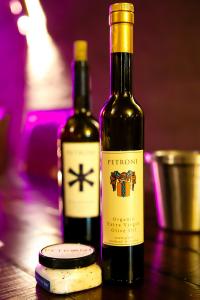 To complete the perfect tasting trifecta of wine, cheese and olive oil, take a ride out to Petroni Vineyards, nestled in the Mayacamas Mountains with stunningly sweeping views of terraced vineyards and olive trees. Wine wise, Petroni is known for its finely textured reds including its signature Brunello-style Sangiovese. The olive trees that renowned San Francisco restaurateur Lorenzo Petroni transported from Tuscany 25 years ago produce a delightfully robust organic extra virgin olive oil available onsite or through the wine club.
Where to Eat
Café La Haye: This intimate, sophisticated bistro with an innovative menu features the most tempting dishes, including daily variations on risotto and fish, mouthwatering desserts and an impressive wine list. Located off Sonoma Plaza at 140 East Napa Street.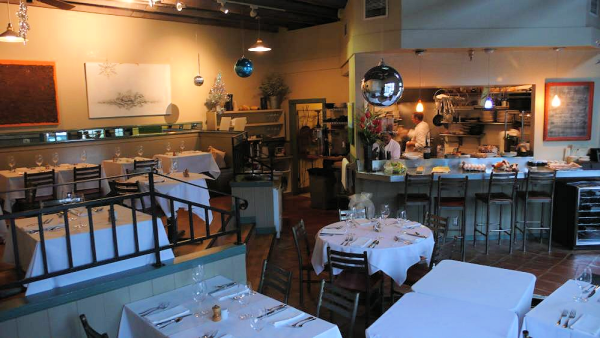 El Dorado Kitchen: Located on the corner of Sonoma Plaza in the recently refurbished El Dorado Hotel, the kitchen serves up delectable breakfast items like brioche French toast, eggs benedict, omelets, chilaquiles and more in the bright and airy front corner café.  The understated elegance of the main dining room sets the stage for Executive Chef Armando Navarro's lauded seasonal farm-driven menu.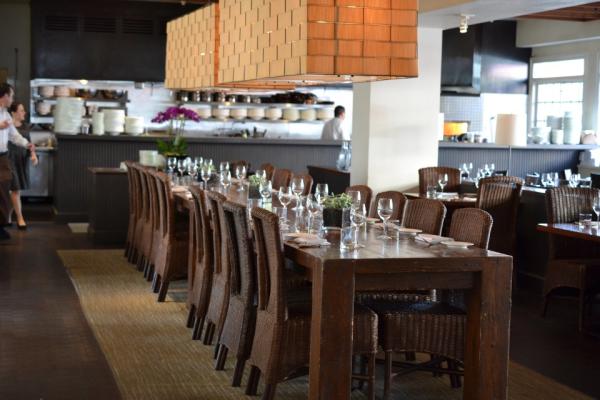 Chef Dinner Series: Be prepared for spectacular views, fabulous wines, innovative cuisine, and making new friends at these popular events held at various wineries throughout Sonoma Valley. Among the epicurean offerings this season: Viansa Winery's Chef Dinner Series featuring Executive Chef John Toulze of the acclaimed the girl & the fig.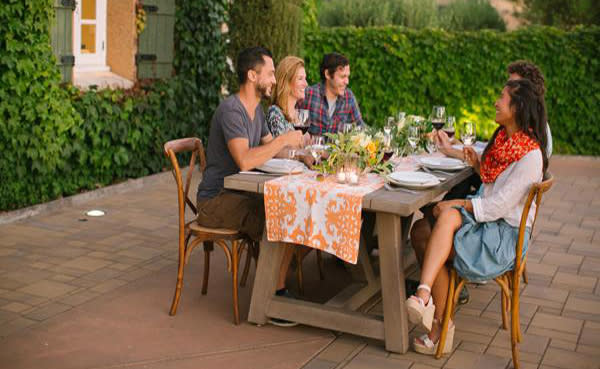 Where to Stay
Hidden Oak Inn: Proprietors Valerie and Don Taylor have left no detail to chance to ensure guests feel immediately at home in their exquisite craftsman-style B&B.  Free Wi-Fi, hot continental breakfast buffet, 24/7 self-service tea and coffee bar, complimentary afternoon wine and cheese tasting, a swimming pool—not to mention the candy dispenser filled with M&Ms in the hallway—are among the many amenities the three-room B&B offers. Conveniently located only a block from historic Sonoma Plaza's many restaurants, galleries and boutiques.