When the wineries close and you've had your fill of Sonoma's famous cuisine, what's a traveler to do?
Might we suggest enjoying some live music at some of the local venues that bring national talent and local up-and-comers to Sonoma for a night of fun?
Here are great places to catch live music in and around Sonoma Valley. Be sure to bring your dancing shoes...
Green Music Center at Sonoma State University
Stunning architecture, indoor acoustics that rival those of the grand performing spots in Europe and lawn seating that fans out from the open back wall of the venue: the Green Music Center is a must-see for music fans in wine country. Built on the campus of Sonoma State University, the "GMC" is about thirty minutes from the Sonoma Plaza. In the summer be sure to go to the "Summer on the Green" events when music-lovers gather for picnics, food and wine and music presented both inside Weill Hall and spilling out into the lawn outside. In fall and winter the action moves inward as performers take to the stage inside Weill Hall, from classical performers like acclaimed pianist Lang Lang and violinist Itzhak Perlman to contemporary and classic blues, jazz, chicano-rockabilly, country and more. 
Details:
1801 E Cotati Ave,
Rohnert Park, CA 94928
https://gmc.sonoma.edu/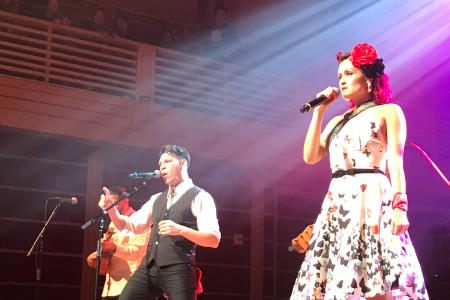 Murphy's Irish Pub
Murphy's Irish Pub & Restaurant is wine country's quintessential Irish pub experience. Right off the Sonoma Plaza in an alley between the Sebastiani Theatre and the Basque Boulangerie, Murphy's is where you are just as likely to find a new friend from across the globe or just down the street. Live music every Friday and Saturday as well as Mondays with Murr, a weekly show put on by King Daddy Murr, the godfather of the Sonoma Valley Music Scene. (If you don't believe him, just ask him.) Featured bands include Peace of G, Jon Williams, Wildflower Weed and Sue Albano.
Details:
464 1st St. East
Sonoma, CA 95476
https://sonomapub.com/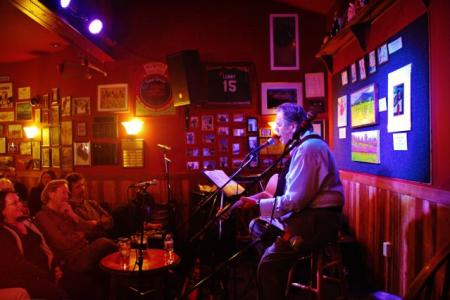 Hopmonk Tavern
A few blocks south from the Sonoma Plaza is Hopmonk Tavern. More than 80 types of bottled beer, several more on tap cask beer, and house beers like heffeveizen and tavern ale. But we aren't just here for the beer: Hopmonk is also a great place to listen to live music. Catch Frankie Bourne, Dawn & Tony, and Derek Irving & His Combo on the outdoor stage or visit on Wednesday nights for Open Mic Night.
Details:
691 Broadway
Sonoma, CA 95476
https://www.hopmonk.com/sonoma/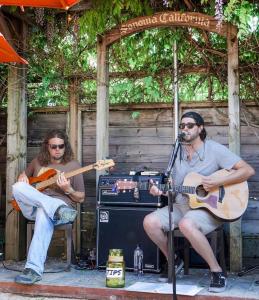 Luther Burbank Center for the Arts
North Bay's premiere arts and events center, ​Luther Burbank Center for the Arts, hosts more than 800 community events annually. "The LBC" as locals call it is one of the larger Sonoma County venues that feel much smaller because of the proximity of the audience to the stage.  Events include music, cutting-edge theater, dance, comedy, family programming and renowned speaker events. Recent performances include Elvis Costello, Jennifer Nettles, Harry Connick Jr., Fifth Harmony, Jerry Seinfeld, Diana Krall, Symphony Pops, David Sedaris, and the Wellington International Ukulele Orchestra. The Center also offers many opportunities for families through the program Education Through the Arts, such as a free outdoor sculpture garden and the Clover Stornetta Family Fun Series. 
Details:
50 Mark West Springs Road
Santa Rosa, CA 95403
https://lutherburbankcenter.org/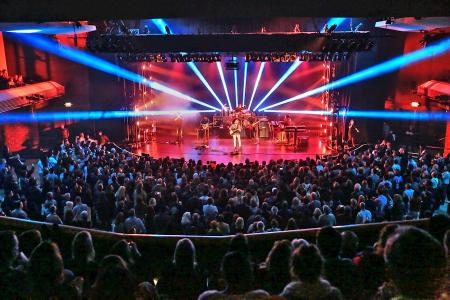 Looking for more places to hear music and enjoy the arts? See our list of arts and culture venues in Sonoma Valley!