It's probably been a while since you last left the house, let alone imagined leaving town. For those who are eager to get away, as of June 19, Sonoma Valley is open and welcoming visitors again. The valley is the perfect escape, whether you come for the day or stay for a week. There's plenty to do—even in the era of social distancing—from wine tasting and amazing restaurants to hiking and biking.
Best of all, the summer months mean near-perfect weather, so you can take advantage of the outdoors all you want.
Here are a few little pointers for those coming back to Sonoma Valley after time of shelter-in-place. Follow these tips, and you'll be assured of a great visit!
Make your reservations now
While many businesses are open, others are still slowly opening their doors and adapting to the new situation. Some restaurants are limited by the number of seats that can be occupied at a given time. If you want to make sure your favorite café has availability, or are hoping to rent bikes, or looking forward to a special wine tasting experience - make your reservations now. While it is still possible to get service as a walk-in in some places, it'll be easier if you book ahead, even if the same day.
Bring a light sweater
The key to our great wine is also what makes our weather ideal—fog and cool breezes in the early morning and late afternoon to temper that warm Sonoma sun! That's why Sonomans always carry a little extra layer with them, just in case. Restaurants and wineries have expanded their outdoor areas to allow for distancing and give you the chance to dine al fresco. Dressing in layers in the evening will ensure your comfort.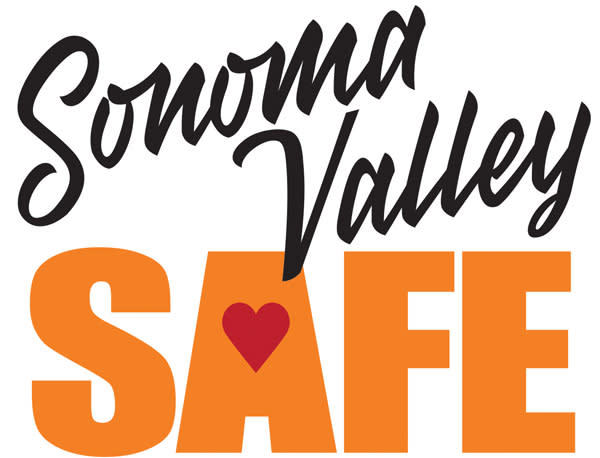 Get outside
The natural beauty of Sonoma Valley is enough to entice anyone to visit. Our state and regional parks offer tons of great hiking possibilities, and our trails and back roads welcome cyclists. If animals are more your thing, consider a visit to Safari West to get up close to animals like giraffes and lions; if you love flowers, wander the paths of Quarryhill Botanical Garden or Cornerstone's Sunset Gardens for some sensory stimulation. Sonoma Valley's wineries and restaurants offer plenty of open-air experiences you'll love, too!
Be community-minded
Sonoma takes community seriously, and we've done our best to protect each other. This means being respectful of everyone's health and space. When walking on city sidewalks and in closed spaces, please follow the county mandate by wearing a mask and keeping a distance of six feet apart (that's six bottles of Sonoma wine lined up end to end, by the way). Forgot your mask at home? No problem! Global Heart on the Sonoma Plaza has you covered with a variety of options. If you're on the bike path or on a sidewalk, please make sure to walk or bike in single file to make sure everyone has the space they need.

Visit us at our two visitors' centers
Consider the Sonoma Valley Visitors Bureau the welcome wagon you deserve! With two locations—one at the historic Sonoma Plaza, and the other at Cornerstone—we'll have the up-to-the-minute scoop on all the cool things happening in the valley today. Our volunteers and visitors service representatives are eager to help. And if you can't squeeze it all their excellent suggestions into one visit, let them help you plan out your next trip here.

Take the Sonoma Safe Travel Pledge
Sonoma County, from Gualala in the northwest to Sonoma Valley in the southeast, is working to make sure we are all committed to community safety. When you visit, take the "Safe Travel Pledge" to heart:
Be Smart
Practice high standards of hygiene and observe all Sonoma County health regulations, even if they differ from those in your home city or state. (When in Rome and all...) 
Be Safe
Take the precautions needed to ensure your time here is safe. Consider the impact of any action and observe all restrictions.
Be Kind
Everyone is doing their best in spite of many extraordinary challenges. Exercise extra patience during these trying times. Besides, you're in Sonoma now. Slow down- relax. 
Be Well
The health and well-being of our visitors, our residents and our employees are our top priority. Be thoughtful and cautious. And if you need a quick infusion of wellness, rent a bike or take a walk.