Springtime in Sonoma Valley means blue skies, white fluffy clouds and bright yellow fields of wild mustard flowers in the fields. While it can be tempting to walk over to the nearest field of brilliant flowers and lay down, it's not advised to go running around on private property, and trampling over what is actually an important cover crop for vineyards might be detrimental to the farmer trying to take care of their soil. Here are some good places to find fields of yellow mustard in Sonoma Wine Country, along with tips on how to be respectful to the land.
 
Near the Historic Sonoma Plaza

Bartholomew Estate Winery
1000 Vineyard Ln
Sonoma, CA 95476

Located within the 375-acre Bartholomew Park in Sonoma Valley, Bartholomew Estate has fields of mustard among organically farmed vineyards. Get a bottle to enjoy a picnic on the grounds. To really experience the vineyards and oak woodlands book a horseback ride with a local outfitter and get into the fields of mustard.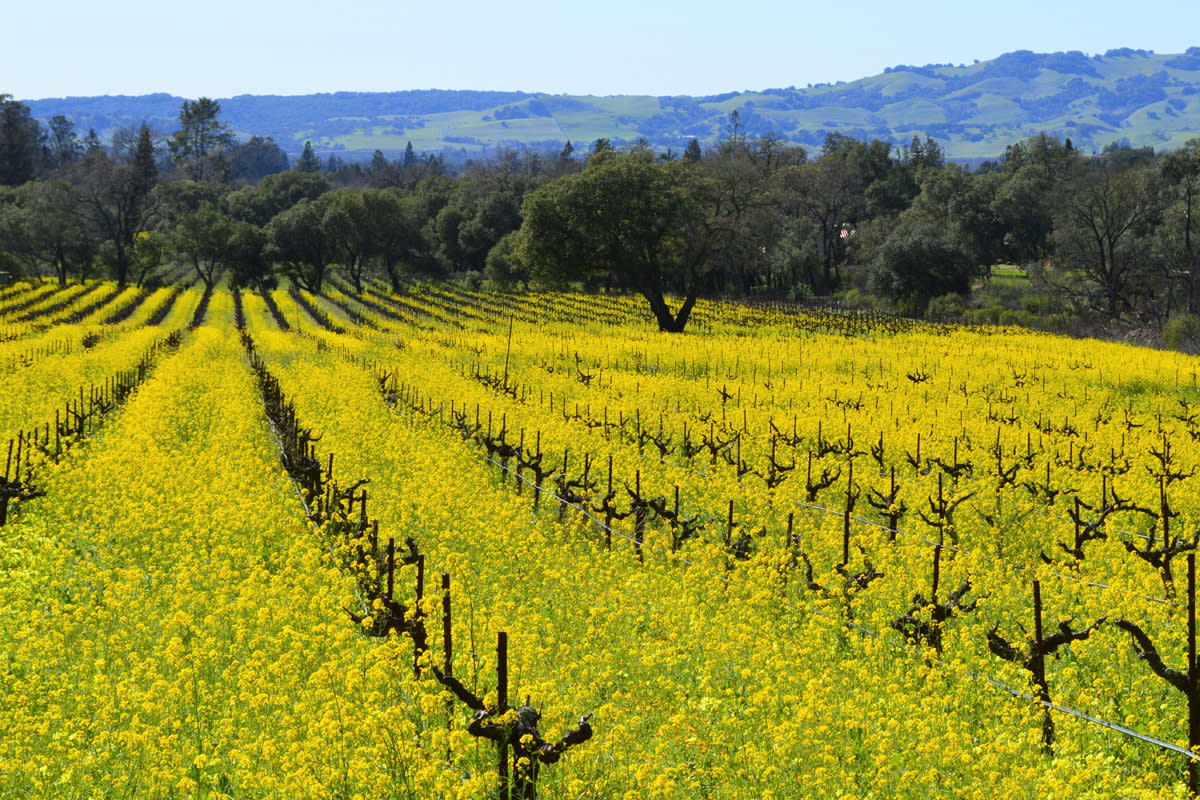 Gundlach Bundschu Winery
2000 Denmark St,
Sonoma, CA 95476
The long driveway takes you past fields of flowers and vines as you approach this Sonoma Valley institution, known for their welcoming family, outdoor concerts, tours on a Pinzgauer and a classic truck that welcomes you to the property. Rent a bike and tour the winery and surrounding area, giving you time to enjoy the scenery.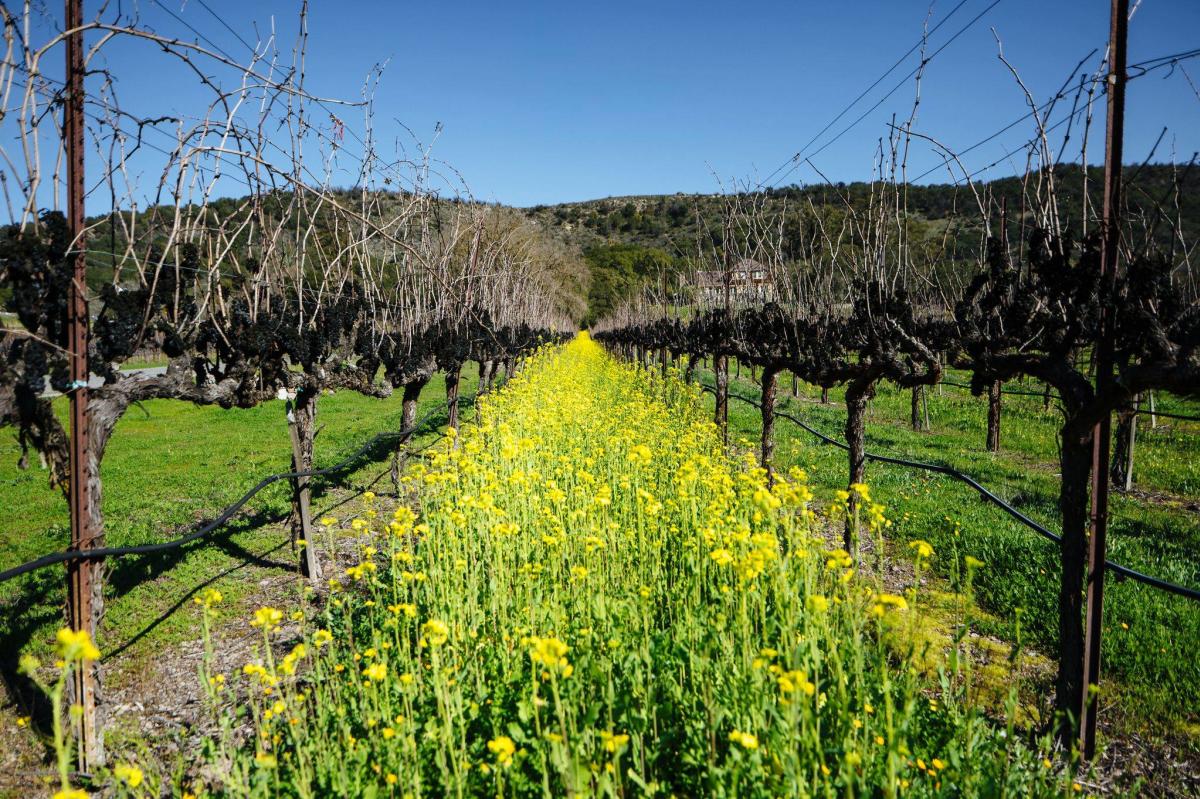 Glen Ellen
B.R. Cohn Winery & Olive Oil Company
15000 Sonoma Hwy
Glen Ellen, CA 95442
Right off Highway 12, the main route through Sonoma Valley, B.R. Cohn is famous for it's connection to live music (and home of the Sonoma Harvest Music Festival) as much as it is for it's wines. But in spring it's the gorgeous mustard flowers that grow between old, gnarled head-pruned vines that rise to a hill atop of which stands a majestic oak tree that catches the eye. Book a tasting and then take a walk to see the fields of golden flowers. 

Kenwood
St. Francis Winery
100 Pythian Rd,
Santa Rosa, CA 95409

St. Francis is located at the top of Sonoma Valley, right before you head into Santa Rosa and the Russian River Valley watershed. (Sonoma Valley mainly drains into Sonoma Creek and then San Pablo Bay if you are keeping score.) St. Francis has beautiful gardens and vineyards around the property, while Mt. Hood stands sentinel over the back of the winery. (The nearby regional park is worth a visit for a hike.) Look for the mustard along the vines facing Highway 12 and near the famous "Welcome to Sonoma Valley" sign.
Tips on how to see the best flowers:
Ask permission before you step into the soil! Mustard and other cover crops health improve soil health in the dormant season in wine country, so it's best not to trample through someone else's land. If it's behind a gate, posted as no trespassing or otherwise doesn't look like it's open to the public, use your zoom on your camera to get a good photo. 
Find a vineyard that has walking tours. St. Francis Winery in Kenwood allows visitors to take a self-guided vineyard walk for example. Check in with the tasting room to find out about availability.
To really see great flowers in Sonoma Valley try one of the regional parks or state parks. Beyond the mustard there are brilliant displays of wild flowers in late winter and early spring. See more about the parks here.